What is a Therapeutic Massage and how can Therapeutic Massage in Joplin help you?
Therapeutic Massage is the process of applying various massage techniques to the muscles, tendons, ligaments, and fascia (a form of connective tissue) for the purpose of creating relaxation, increasing blood and lymph flow and for the relief of muscular pain, stiffness and tension.
Some people prefer a light to medium pressure used during a Swedish Massage. Strokes such as effleurage (long, flowing or gliding strokes) kneading and friction have a calming effect when performed slowly. These techniques have been shown to increase relaxation and to be helpful in reducing pain and joint stiffness.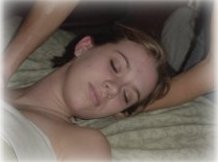 Others prefer a deeper intense pressure commonly used during a Deep Tissue Massage. During the massage I will start superficially and gently ease into the muscles slowly using a combination of my hands, knuckles, forearms and elbows.
These techniques are generally used for more focused massage work and are designed to reduce spasms and tension in specific muscles and joints. If the pressure is applied too deeply or too quickly, your muscles may tighten to protect that area, and unnecessary soreness can occur.
Therapeutic Massage
111 W. 3rd Suite B
Joplin, MO 64801

417-782-0844
Located at the Massage for Health Center - One block west of Main St. and just north of the Joplin Public Library.
Therapeutic Massage in Joplin where you always get the full 60 minutes for every hour scheduled!