Meet your Massage Therapist

Meet your Massage Therapist at Therapeutic Massage in Joplin, MO

This page is for those who prefer to know a little about me and my training in the massage field, this page is for you.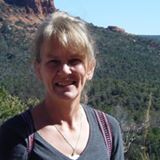 Cindy Carlson-Wilson LMT

I graduated in 1990 from Tulsa's Oklahoma School of Natural Healing by successfully completing training in Swedish Massage, Deep Tissue Therapies, Sports Massage, Reflexology, Myofascial Release, Anatomy & Physiology, Polarity Therapy, Infant Massage and Acupressure.
Licenses and Associations
Licensed by the State of Missouri - License #004009851
Licensed by the City of Joplin - License #21 0036396

Nationally Certified in Therapeutic Massage and Bodywork with the National Certification Board of Therapeutic Massage and Bodywork.  - National Certification #407042-00
Professional member in good standing of Associated Bodywork & Massage Professionals.  -  Member ID#: 890714
Continuing Education
Certified Foundations in Myofascial Release Approach by Walt Fritz, PT
Classes and training include the Lumbar and Pelvic area, Thoracic, Shoulder Cervical Regions and Lower Extremities.

Certified John Barnes Method Myofascial Release by John F Barnes MFR Treatment Center & Seminars.
Classes and training include  Myofascial Mobilization, Myofascial Release I and II,  Fascial-Pelvis Release, Cervical-Thoracic Release, Myofascial Rebounding, Myofascial Unwinding and Advanced Unwinding.
This method of releasing the fascia (Fascia is a three-dimensional web of connective tissue that surrounds and attaches to all internal structures.) is a gentle style of Myofascial Release unlike other methods such as Rolfing.
MFTC Seminars - Richard Hoff

Myofascial Release Therapy - II  - The 3 Dimensional Web

Certified in Cranial Sacral Work by Shea Educational Group and the Upledger Institute International

Cranial Sacral Therapy is a gentle method of enhancing the function of the craniosacral system which is comprised of the membranes and cerebrospinal fluid that surrounds and protects the brain and spinal cord.
Certified in Manual Lymphatic Drainage by Klose Training & Consulting.
This Manual Lymph Drainage (MLD) certification course is based on the techniques developed by Dr. Emil Vodder, Ph.D. When skillfully applied, this therapeutic soft tissue mobilization dramatically enhances lymph formation and promotes drainage within the superficial and deep systems of the lymph vascular network.
Certified in MotherMassage * Massage During Pregnancy
A variety of bodywork systems, such as Swedish massage, acupressure, trigger point therapy, deep tissue, myofascial, reflexology, etc are used.
Certified in Fibromyalgia Bodywork by the Institute of Somatic Therapy.
This passive technique is based on the osteopathic technique of strain/counterstrain, and is a gentle repositioning to create a shortening of the muscle. The active technique is an isotonic/isometric lengthening of the contracted muscle. Both techniques trigger a neuromuscular response that releases chronic tension.
Be sure to tour the office of Therapeutic Massage in Joplin from the comforts of your own home or office.
Looking for a particular page?