Self-Care Products

Self-treatment is an essential element of your healing process.  Become curious about what your body needs from you to truly heal and release stored restrictions and past trauma.  
Ask your body!  Listen and be open to what you hear.  See your future self so that your body knows that you truly want to heal, become pain-free and create the life you love.  See yourself full of energy and enthusiasm; see yourself pursuing your goals and having fun!
Remember, we are not meant to suffer and be in pain.  We are not meant to struggle. We are meant to create the most fulfilling and beautiful existence we can imagine.
Follow your dreams and be patient in your healing.  Please enjoy these resources that will help you reap true benefits from your therapy.


Myofascial Stretching Guide
Comprehensive Myofascial Self Treatment by Joyce Karnis Patterson, PT
Joyce Patterson's exercises (in her Myofascial Self-Treatment Book) are an excellent tool for anyone who wants to to heal from an injury, achieve increased flexibility and balance, or learn to relax and relieve stress. The exercises are easy to understand and to fit into one's daily life.

---
Yellow Ball - 4 inch

Great for Myofascial Release techniques.


4" Yellow Ball     -    Amazon single ball purchase
Facilitates soft tissue mobilization in a home self-treatment program.  I have also found a 4" super ball in the toy department at Wal-mart that works well, it is called a Sky Ball. 
How to treat with the yellow ball

---

Theracane Therapeutic Massager
A great tool for getting to those knots on the top on your shoulders.
The Thera Cane is a curved, fiberglass tool that has several knobs on it. The mechanics of this tool make it very easy to use, with little force needed to apply adequate pressure to a trigger point causing trouble or those hard to reach tender points.                                              
---
Thumbby Massage Tool

ThumbbyTM Soft Massage Cone Provides a deep massage without wearing out your thumbs. It is a fantastic myo-facial release tool. It lightly suctions onto a wall and you use your bodyweight to apply pressure. Feels like a magic thumb. 
Great item for self care. Easy to use and clean. If it gets a little dirt on it and doesn't suction well then all you need to do is rinse it, dry it and it's good again.
---
Trigger Point Therapy Workbook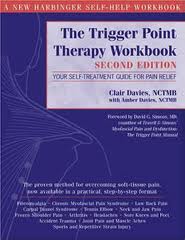 Trigger Point Therapy Workbook
Trigger point therapy has been used for decades by doctors, pain specialists, and massage therapists to quickly stimulate the flow of oxygen and promote rapid pain reduction. This book makes the same techniques available to the general public with instructions that are easy to follow, and abetted by an extensive collection of charts and corresponding illustrations.
---
Foam Rolls - This foam roller will aid in stretching muscles

Use your own body weight to help increase blood flow and circulation to the soft tissues.  Great for self treating any trigger points in the quadriceps.

Can be purchased online or is usually available at Wal-Mart.

How to selft-treat with the foam roller

---

Lo-Bak Trax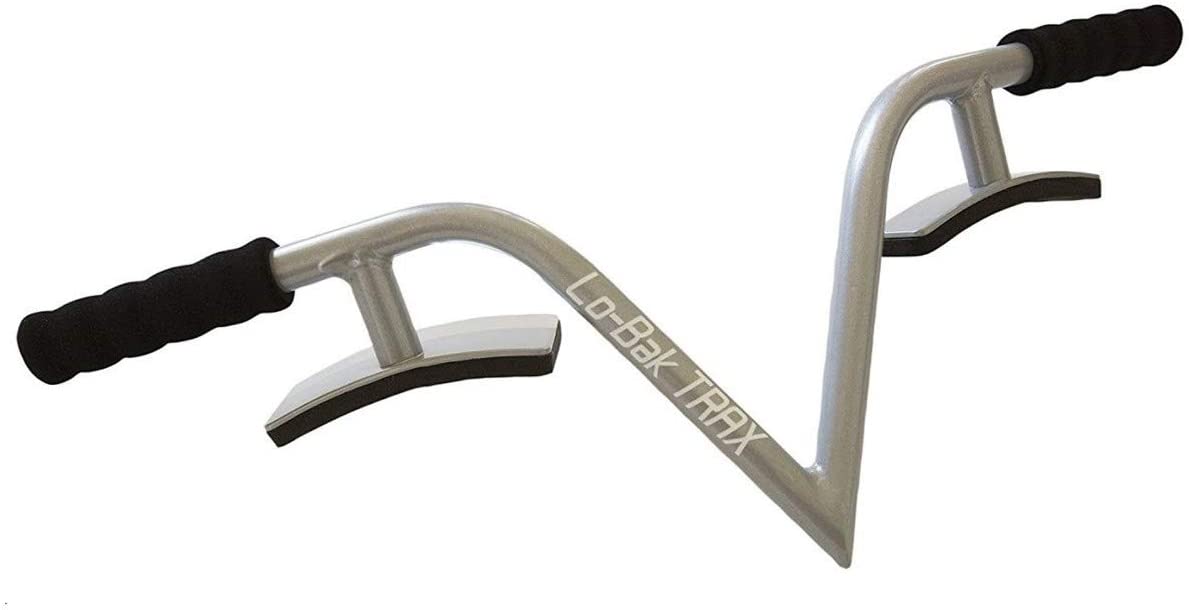 The Lo-Bak-Trax is a brand-new way to treat back pain AT HOME.
Created by a practicing Chiropractor! The EASY and EFFECTIVE way to take pressure off the spine, joints and nerves! This Patented, Class 1 Medical Device that was cleared by the FDA and designed to help herniated discs, spinal stenosis, muscle spasms, low back pain, muscle strain/pain, weakness, low back stiffness, sciatica and spinal degenerative disease.
Lo-Bak TRAX is helpful in stretching multiple parts of your body! With user controlled Orthopedic Traction you can Stretch your Hamstrings, Piriformis and Hip Rotator Muscles! Your Lo Bak TRAX can also help target hip or sacroiliac joint pain.

---
Hot/Cold Pack
Provides moist heat for aches and pains from your microwave in minutes. Simply heat in microwave or place in freezer, depending on your need.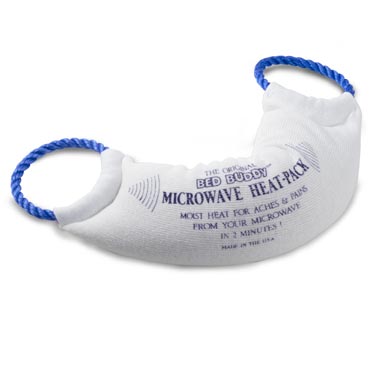 Looking for a particular page?